| | | |
| --- | --- | --- |
| | Main Menu | |
Live TV Radars


Model Maps


NEW STUFF


Weather Maps


Radar & Satellite Maps


Tropical Weather Tracking


Local City Pages *New beta*


Streaming & News Feeds




Site Information

| | | |
| --- | --- | --- |
| | sponsored links | |
| | | |
| --- | --- | --- |
| | Sponsors | |
| | | |
| --- | --- | --- |
| | Who's Online | |
There are currently, 113 guest(s) and 0 member(s) that are online.

You are Anonymous user. You can register for free by clicking here
| | | |
| --- | --- | --- |
| | | |
Welcome To Rob's Live Weather Radar Page


Site Newz: Advertising networks are being swamped with "MALVERTISING" A cute way to get you to install malware on your machine. DO NOT EVER EVER EVER do anything on a page that you are AUTOMATICALLY whisked away to, when you come here. I seen one today, Told me my "FLASH PLAYER" Was out of date. No it's not and I will not ever place code on my site to force you away. This is happening all over the net, so any site you go to, including mine, and you are suddenly on another page.
Copy the URL and send it to me so I can block it, CLOSE it and come back. Send it to me so I can block it. rdelp68 at gmail dot com.
Thanks! and be safe Read more on MALVERTISING
THIS IS ONLY WHEN YOU ARE PULLED AUTOMATICALLY TO ANOTHER SITE, all the other stuff is Safe.

I need you HELP. Donations are awesome, but You telling your friends and family and help getting my page known, by as many as you can would help a lot. If you like this page and want it to stay online, give it some shout outs to your friends/family.

Thanks!
Y'all ROCK!
Rob
Any suggests send to rdelp68 AT Gmail dot com

Blog NWS: Powerful nor'easter continues to affect areas across Northeast

The powerful nor'easter that brought moderate to heavy snowfall and blizzard conditions to the Northeast on Monday will continue to affect the region on Tuesday, with heavy snow and blizzard conditions expected from eastern Long Island to Maine as the system slowly moves to the northeast. Snow and strong winds will being tapering off from south to north Tuesday night into Wednesday morning.


Custom Search
Your own Radar map
Regional Radar Map
Regional Radar Map

Radar with Warning Path

**** WEATHER RADAR WITH STORM WARNING PATH - ***


Today's Severe WX outlook
University Illionis at Urbana-Champion
Watches and warnings Map Click to open larger view
Watches: Tornado in red Severe T-storm in blue
Today's Forecast Map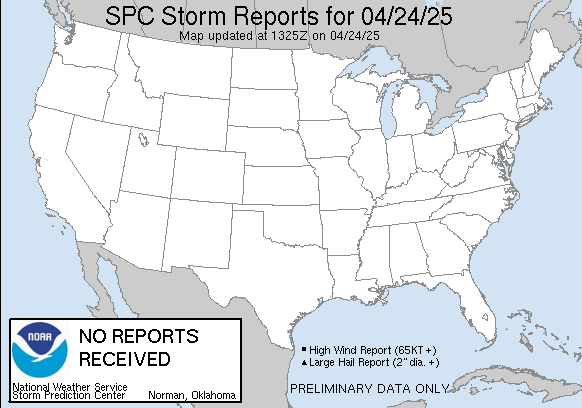 Today's Storm Reports Map
| | | |
| --- | --- | --- |
| | Local NWS Forecast | |
| | | |
| --- | --- | --- |
| | Live Weather Warnings | |
| | | |
| --- | --- | --- |
| | Cell & Mobile Device links | |
| | | |
| --- | --- | --- |
| | Submit New Radar links | |